#Travel Friendly Airbnb and Guest House - Vacationing in #Accra and looking for an Airbnb to stay? We Got You! Vacation rentals in Greater Accra Region Whatsapp +1 747 4779581 @Charlesfrize
This is important because it relates to #AburibotanicalGardens #Senchi #TravelTours #KakumNationalPark #KwameNkrumahMemorialPark #WliWaterfalls #ElminaCastle #VisitGhana #AccraAccommodation #Africandiaspora

Pasta Salad

Simple Pasta Salad Recipe
If you can boil water you can make a quick and tasty pasta salad with very basic ingredients. All you need is pasta, vegetables, dressing and any other ingredients you may have handy. Whatever type of pasta you have in your cupboard, from spaghetti to rigatoni or even that old box of macaroni and cheese, you can create a great salad in the time it takes the pasta to cook and cool. The first thing to do before you start cooking any noodles is to look through your kitchen and decide which ingredients will be added to the salad. Here are a few ideas:
We Are Helping 1000 Businesses Get Online
1-Vegetables:

You can put just about any vegetable in a pasta salad. Onions, celery, carrots, bell peppers, tomatoes, broccoli, cauliflower, cucumber, raw spinach, etc. are good examples. If you prefer to have your vegetables cooked rather than raw you can throw them in the pot with your pasta.
I would wait until the pasta is partially cooked about 3 minutes before adding to keep veggies from overcooking. The tomatoes and cucumber should be raw and added after the pasta is cooked and cooled.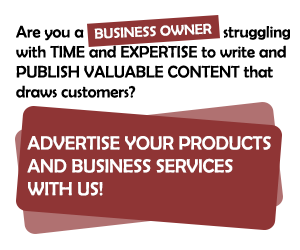 2-Meat and Seafood:

Deli-styled meat makes a great addition to a pasta salad. Beef, chicken, ham and pepperoni are good examples. It doesn't matter if it's cubed or thinly sliced, it will blend into the salad nicely. Any cooked meat can be added be it cooked fresh, leftovers from a previous meal, or meat from a can. Chicken, beef and pork are the 3 main ones. Seafood is another popular ingredient, freshly cooked or canned.


The easiest is to add a can of salmon or tuna to your salad. Some shellfish is availiable canned as well, the most common one being shrimp. Freshly cooked seafood is becoming quite popular when making salads these days, just make sure it has been properly cared for and cooked.

Some examples are scallops, shrimp, prawns, crab, squid, mussels, oysters, clams, and any finfish such as salmon. Smoked salmon is full of flavour and my favorite seafood to add to a salad. Although meat and/or seafood can enhance your pasta salad, they are not required so if you would prefer to omit them you can still make a perfectly fine salad without them.

3-Cheese:

Many pasta salads have parmesan cheese added to them but any cheese will add flavour. You can use any cheese in any form such as grated, sliced or cubed. For those of you making your salad with pasta from a box of macaroni and cheese you could add the cheese sauce mix that comes in the package.

Another option is to use a cheesy dressing such as 3 Cheese Ranch when dressing the salad.


4-Garlic and Olives:
For you garlic lovers out there a clove or two of garlic will add a bit of a bite to your salad. Any kind of sliced olive will blend well in this salad.

5-Spices:
Add spices sparingly, use any of your favorites. Some popular ones are: Oregano, basil, thyme, curry, salt & pepper.

6-Dressing:

For dressing you can go with creamy or an oil & vinegar mix. Any bottled dressing will work or you can make your own. For creamy dressing use about a cup of mayonnaise or yogurt with 1/4 cup of either vinegar, wine, lemon or lime juice. Add a little spice, salt & pepper to taste and you have a creamy dressing.

For an oil/vinegar dressing just substitute the mayonnaise or yogurt for about 1/4 cup salad oil.

Now that you have decided on your ingredients it's time to boil your pasta. Follow the directions on the package and cook until al dente.

In other words cook pasta until tender but firm(usually about 8-10 minutes). Drain pasta in a colander, rinse with cold water and set aside. Once pasta has cooled off add all other ingredients you have decided on except dressing and mix. Add dressing sparingly until salad is completely coated. You may have leftover dressing if you made your own.

Cool salad for about 2 hours before serving.


"C. Friedo Frize" copyright © 2009 - 2023
Myfoodfantasy.com
FrizeDynamics